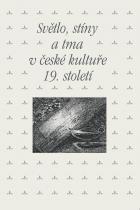 Světlo, stíny, tma v české kultuře 19. století [Lights, Shadows, and Darkness in the Bohemian Culture of the 19th Century], Prague, Academia 2018, 318 pp., bw. and color images, index, English and German summary. ISBN 978-80-200-2819-8. Editors Zdeněk Hojda, Marta Ottlová, and Roman Prahl.
výstava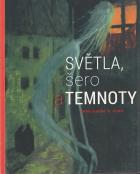 Roman Prahl, Light, Twilight and Darkness. Art of the Czech 19th century, Plzeň 2017, 71 pp., bw and color images, English summary. ISBN 978-80-88027-18-18.
Westbohemian Gallery, Pilsen, Gallery "13", 24/ 2/–21/ 5/ 2017, Concept and text: Roman Prahl.
This publication accompanies the exhibition to be held during the annual Smetana Days festival. It is thematically linked to the interdisciplinary scientific symposium entitled "Light, Shadow and Darkness in the Czech Culture of the 19th Century". The annual theme understands the designation of light states, primarily in their broader, metaphorical use, and covers a variety of cultural and civilizational changes between the era of Enlightenment and the early 20th century.
The exhibition observes this broader cultural-historical theme from the point of view of the creativity of artists form the Czech lands. On selected examples of works by painters draughtsmen and graphic artists, it shows how the paths of modernization in the visual arts have not only mingled, but have also passed general modernization.
This publication provides a representaion of most of the exhibits, complemented by several other examples of works of the era.